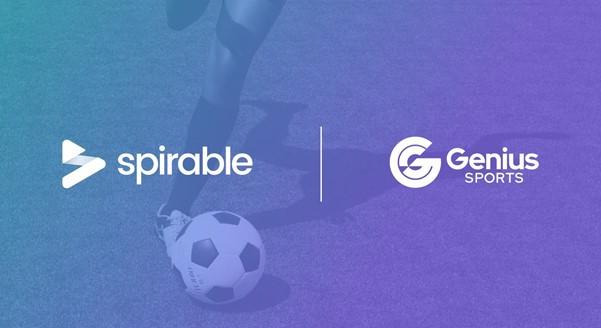 Downing Ventures portfolio company, Spirable, acquired by Genius Sports
In both 2017 and 2019, Downing Ventures first backed and continued to back a promising new SaaS technology company, Spirable, that was founded with the desire to create a better future for marketing. In the age of an overwhelming amount of content, Spirable wanted to make content to stand out. And stand out they did. Over the last six years, Spirable has become a creative performance platform that transforms the way brands and agencies create, automate and optimise the most relevant and high-performing dynamic creative and video marketing, across channels and formats. This month, Spirable announced they have been acquired by Genius Sports, a New York stock exchange listed company that is championing a more sustainable ecosystem for sports, betting and media.  
Having built an impressive track record, Spirable is responsible for increasing brand awareness and driving results for global brands across numerous industries such as Heineken, Aldi and Hunter with their data-driven creative solutions.
With their market-leading technology, Spirable's suite of services is the perfect complementary offering to sit within Genius Sport's products, as the official data, technology and commercial partner that powers the global ecosystem connecting sports, betting and media.
Mike Kennedy, ventures consultant at Downing Ventures comments: "We are proud to have supported Ger and Dave O'Meara from the beginning of Spirable's journey as they started to grow the company. They are smart, committed, transparent, hard-working, effective underpressure, creative and open to help and mentoring. They have assembled a high-quality team who together have grown Spirable quickly and provided incredible value and commercial strategic vision to all those they have worked with. We wish them the best of luck in their next chapter with Genius Sports."
Ger O'Meara, co-founder and CEO of Spirable adds: "Downing were early investors in our seed round.  They shared our vision for video personalisation and our focus on building a self-serve, marketing automation platform.  Downing has been a positive force on our board and supportive of Spirable ever since."